Grand master package is an unparalleled and uniquely designed class work blended with conceptual clarity to provide a strong grasp on the topic and an ecstasy in learning. This package is handcrafted in view of recent trends in GPAT exam and to meet the demands of any such competitive exams in pharmacy.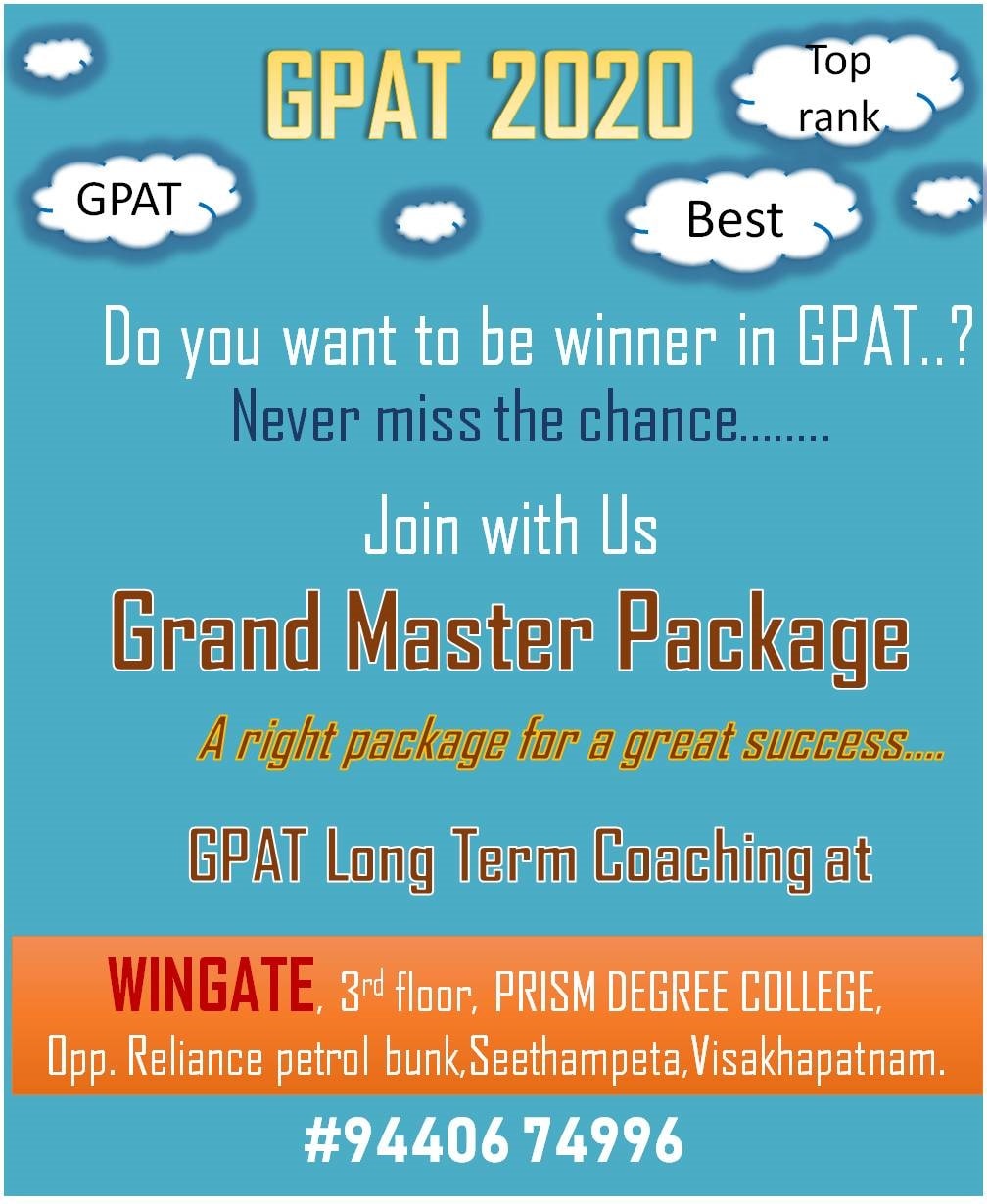 This package includes comprehensive class work covering all the basics of GPAT syllabus along with thought-provoking work books giving you ample exercise during GPAT preparation. High grade test papers covering each and every corner of the subject will strengthen your concepts bringing a smile of confidence before you appear GPAT exam.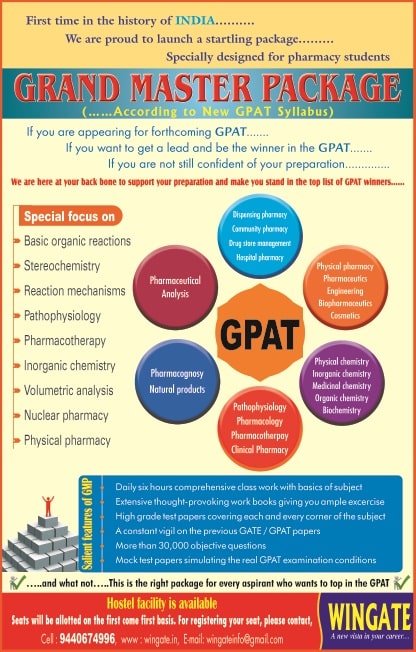 Mock test papers conducted at the end of the course simulate a real examination conditions giving you an opportunity to assess your preparation before you really handle GPAT exam. Long term coaching was started at Visakhapatnam.